Hong Wang
My name is Hong Wang (王红),and I am currently a Ph.D. student supervised by Prof. Deyu Meng at School of Mathematics and Statistics, Xi'an Jiaotong University. I received the B.S. degree from School of Communication and Information Engineer, Nanjing University of Posts and Telecommunications, in 2015, and the M.Sc degree under the supervision of Prof. Zhaoyang Zhang from School of Information and Electronical Engineer, Zhejiang University, in 2018.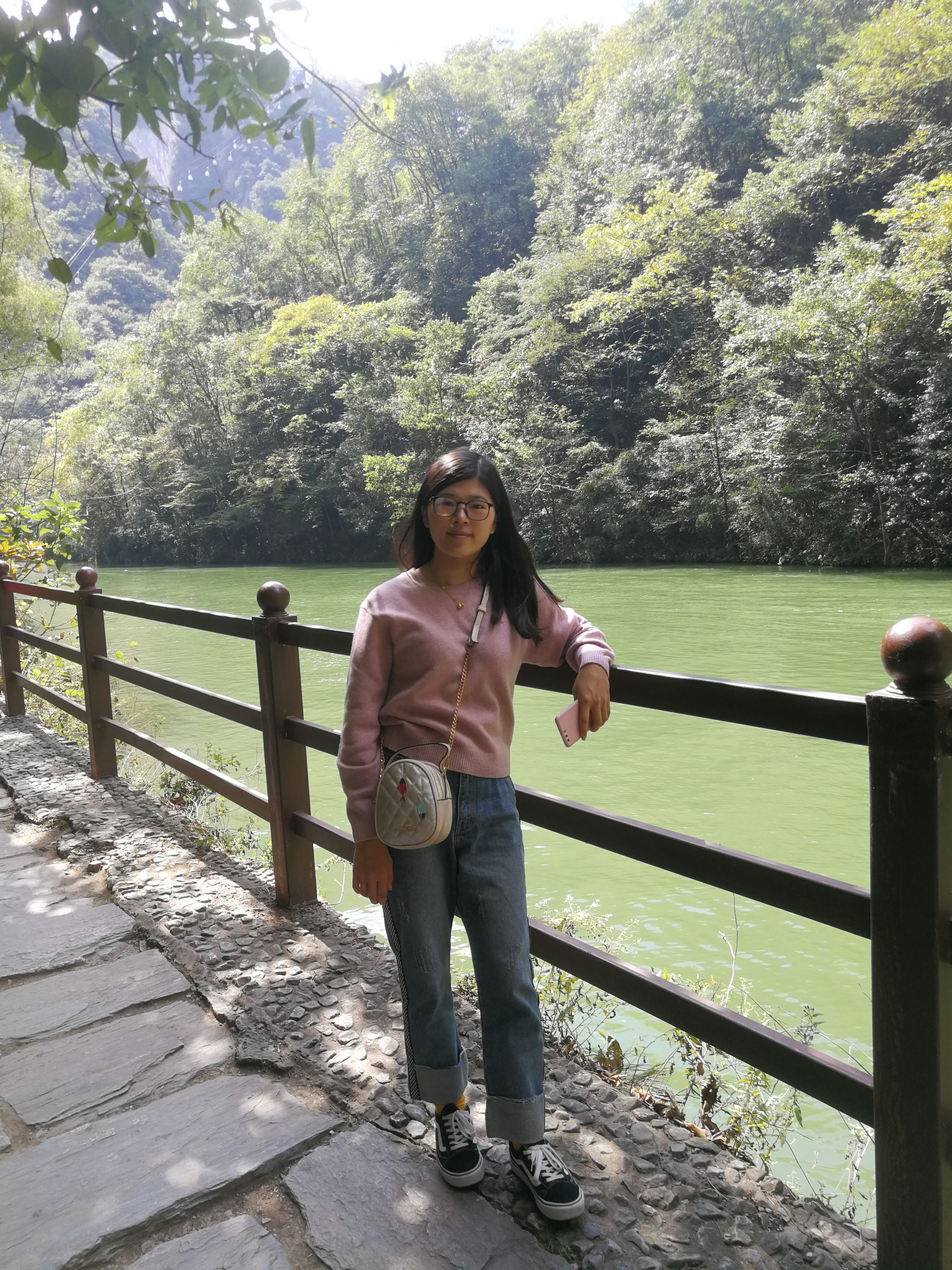 Research Interests
Now I mainly pursue simple, effective, and interpretable methods for natural image/video restoration (deraining/dehazing/desnowing, denoising, super resolution), and medical image analysis, including CT reconstruction (metal artifact removal, low-dose, limited-angle) and fast MRI reconstruction.

From 2011 to 2018, I have devoted myself to the wireless communication field and focused on designing effective multi-carrier modulation techniques and sparse coding schemes for 5G.
Publications & Patents
Sep. 2018-Present
Hong Wang, Yuexiang Li, Nanjun He, Kai Ma, Deyu Meng, and Yefeng Zheng. DICDNet: Deep Interpretable Convolutional Dictionary Network for Metal Artifact Reduction in CT Images. IEEE Transactions on Medical Imaging (

TMI2021

).
Hong Wang, Qi Xie, Qian Zhao, Yong Liang, Yong Liang, Deyu Meng. RCDNet: An Interpretable Rain Convolutional Dictionary Network for Single Image Deraining. IEEE Transactions on Neural Networks and Learning Systems, Under Review(

TNNLS2021

) [PDF].
Hong Wang, Yuexiang Li, Haimiao Zhang, Kai Ma, Deyu Meng, and Yefeng Zheng. InDuDoNet+: A Model-Driven Interpretable Dual Domain Network for CT Metal Artifact Reduction. Medical Image Analysis, In Preparation(

MedIA2021

).
Hong Wang, Yuexiang Li, Haimiao Zhang, Jiawei Chen, Kai Ma, Deyu Meng, and Yefeng Zheng. InDuDoNet: An Interpretable Dual Domain Network for CT Metal Artifact Reduction. International Conference on Medical Image Computing and Computer Assisted Intervention(

MICCAI2021

).[Code]
Hong Wang, Zongsheng Yue, Qi Xie, Qian Zhao, Yefeng Zheng, and Deyu Meng. From rain generation to rain removal. Proceedings of the IEEE/CVF Conference on Computer Vision and Pattern Recognition(

CVPR2021

). [PDF][Code]
Hong Wang, Qi Xie, Qian Zhao, and Deyu Meng. A Model-driven Deep Neural Network for Single Image Rain Removal. Proceedings of the IEEE/CVF Conference on Computer Vision and Pattern Recognition(

CVPR2020

). [PDF][Code]
Hong Wang, Yichen Wu, Minghan Li, Qian Zhao, and Deyu Meng. A Survey on Rain Removal from Video and Single Image. SCIENCE CHINA Information Sciences(

SCIS2021

).[PDF][Code]
Hong Wang, Yichen Wu, Qi Xie, Qian Zhao, Yong Liang, Shijun Zhang, and Deyu Meng. Structural residual learning for single image rain removal. Knowledge-Based Systems(

KBS2021

). [PDF][Code]
Hong Wang, Qi Xie, Yichen Wu, Qian Zhao, and Deyu Meng. Single image rain streaks removal: a review and an exploration. International Journal of Machine Learning and Cybernetics(

IJMLC2020

). [PDF]
Mingwen Shao, Le Li, Hong Wang, and Deyu Meng. Selective generative adversarial network for raindrop removal from a single image. Neurocomputing(

NC2020

). [PDF]
Sep. 2011-Aug. 2018
Honors
Nov.2021 China National Scholarship for Graduate Students of Xi'an Jiaotong University (<2%) (highest national wide scholarship for students in China)
Jul.2021 2nd size for Tencent Rhino Bird Elite Talent(<0.1%), Best Style Award(<0.1%)
Nov.2020 Huawei Scholarship (<1%), Outstanding graduate student of Xi'an Jiaotong University
Oct. 2020 1st size for Scholarship of Xi'an Jiaotong University
Jun.2020 3rd size for National Graduate Mathematical modeling Contest (<5%)
Apr.2020 Tencent Rhino Bird Elite Talent Program
Mar.2018 Outstanding graduate student of Zhejiang University
Nov.2017 China National Scholarship for Graduate Students of Zhejiang University (<2%) (highest national wide scholarship for students in China)
Oct.2017 Outstanding Graduate Student Cadre of Zhejiang University
2016-2018 Merit Graduate Student of Zhejiang University (2 times)
Nov.2016 Samsung Scholarship (<3%)
Aug.2016 1st size for National Graduate Electronical Design Competition (<1%)
Jun.2015 Outstanding undergraduate student of NUPT
Jun.2015 China Telecom Scholarship (<1%), Hengtong First Prize Scholarship (<1%)
Nov.2014 1st size (Meritorious Winner) of International Mathematical Contest in Modeling (MCM) (<1%)
Sep.2014 Provincial Merit Student Award (<1%)
Jun.2014 Pacemaker to Creative Student of NUPT (<1%)
Nov.2012 1st size for Advanced Mathematics Competition in Jiangsu Province (<5%)
2011-2015 China National Scholarship for Undergraduate Students of NUPT (<1%, 3 times) (highest national wide scholarship for students in China)
2011-2015 1st size for scholarship of NUPT (<5%, 3 times)
2011-2015 Pacemaker to Merit Student of NUPT (<5%, 3 times)
Academic Activaties
Reviewer:

Natural Image: IEEE CVPR2022, IEEE CVPR2021, IEEE CVPR2021 UG2+ Challenge, IEEE ICCV2021, IEEE AAAI2021, IJCAI2019(Outstanding Senior PC), IEEE Knowledge Based Systems2020-2021
Medical Image: IEEE Transactions on Medical Imaging2020
Wireless Communication: IEEE Access2017-2019, IEEE Transactions on Communications2018, IEEE ICC2018, IEEE Communications Letters2017, IEEEWCSP2017

Reporter/Attendee:

MICCAI2021 (Poster), Virtual
CVPR2021 (Poster), Virtual
CVPR2020 (Poster), Virtual
VALSE2019, Hefei, China
MLA2018, Nanjing, China
WCNC2017 (Oral Presentation), SFO, America
WCSP2017 (Oral Presentation), Nanjing, China
WCSP2015 (Oral Presentation), Nanjing, China